Getting Back to Natural:
the untold truth behind hair loss and hair transplantation

Enlightening from beginning to end…

Cagdas Y., US

…honestly, the best resource for hair loss.

Hasan Keskinel, CY

Reassuring and extremely informative

Resat Gurpinar, TR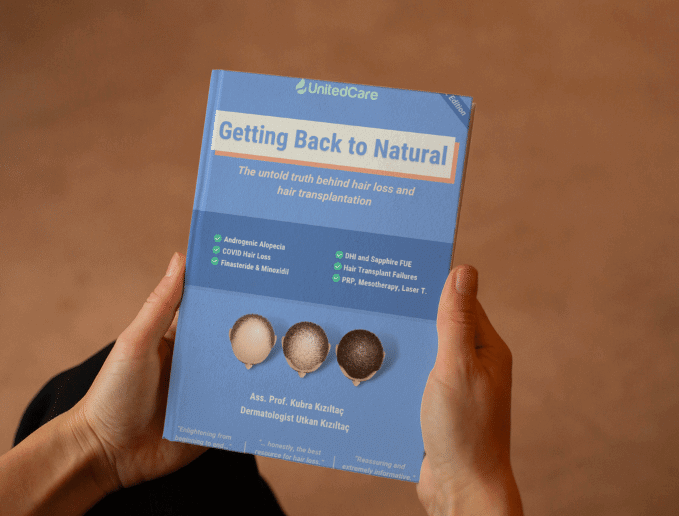 Written by Utkan and Kubra Kızıltac, a dermatologist duo that has treated over 50,000 patients in their 19 years of combined experience, this guide will help you discover why your hair loss is happening and what you can do to stop it.
No e-mail required
In this free ebook, you'll learn:
✅ The different stages of hair loss,
✅ Reasons for losing hair,
✅ How you can stop/slow hair loss by yourself,
✅ How you can regain your lost hair,
✅ And how you can get back to your natural self.
As with any other medical condition, hair loss should be treated with a holistic approach;
by understanding then eliminating the reasons that cause it and being extra careful about the treatments, you receive for reversing it.

Only then someone that experiences hair loss can achieve permanent results.