You're seeing Turkey, and Istanbul ranked high in every "top hair transplant locations" list.
And you're finding yourself on the websites of Turkish hair transplant clinics subconsciously, such as this one.
But why?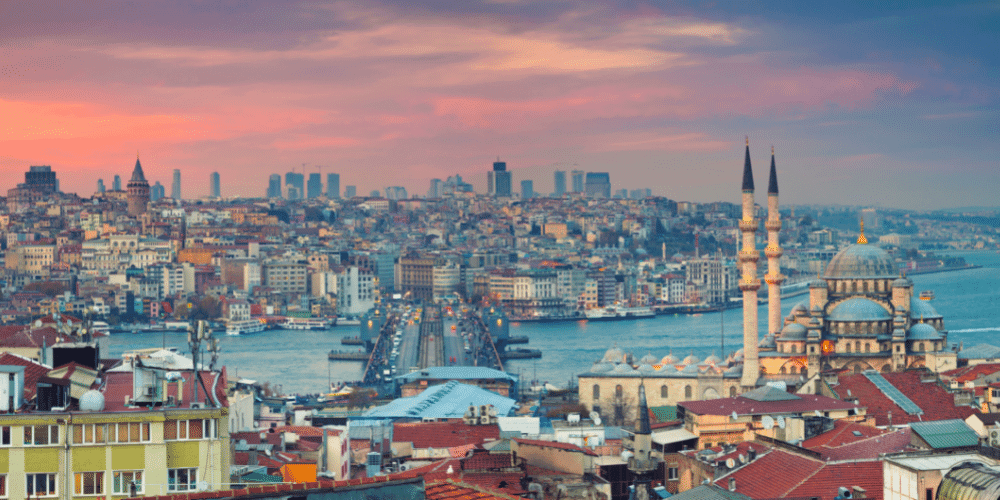 Why is Turkey so popular all over the world as a hair transplantation destination?
As a dermatologist doctor in Istanbul, I will answer the question above and below in this article:
What makes Turkey so successful at hair transplants?
1. It has one of the most experienced physicians worldwide.
Turkey is very popular because of its great doctors confronting thousands of different cases.
Compare it with the doctor in Europe or the US that has seen only 5,000 patients in 10 years since medical treatments are very expensive or the population in the country is very low.
Why do physicians confront a lot of patients/cases and the Turkish healthcare system so strongly?
85 million people live in Turkey, and the public/private healthcare system is affordable for everyone.
A total of 1 Million 700 thousand tourists annually come to Turkey for health tourism.
Turkey is in the gateway between the east (Asia) and west (Europe)
Turkish Government heavily invests in top schools of medicine and healthcare infrastructure.
Interesting Fact: Our Chief Physician treated more than 50.000 patients in his career.
Therefore you will find great hair transplant surgeons in Turkey.
2. And competition stays constantly high.
"Competition is always a good thing, it forces us to do our best."

Nancy Pearcy
I know you're wondering what hair transplantation has to do with "competition" after looking at the quote above.
Let me explain:
Turkey has gained popularity in the hair transplantation space primarily because it offers one of the best experiences in the world at the best prices.
Affordable pricing for quality service has led many patients to Turkey, creating a competitive and rewarding industry for hair transplantation and dermatology clinics, which has cleared even more space for new patients.
Competition forced hair transplant clinics in Turkey to optimize their prices and improve their processes as much as possible, bringing forth Istanbul-based world-renowned, and awarded experts with the adoption of high-tech medical equipment. The competition provided patients worldwide with numerous great hair transplantation clinics in Turkey.
This expertise and experience bring Turkey to the top of the list you've seen.
But that's not all; more affordable costs also drive many patients to Turkey's expert clinics:
How much does a hair transplant cost in Turkey?
The cost of hair transplant surgeries in Turkey changes between $1000-$6000, while the average price for a hair transplant in Istanbul is around $2100.
For comparison, in the US, hair transplant costs are between $3500 and $15000 (3X more expensive than in Turkey). In the UK, it varies between $4000-$30000 (4X more expensive than in Turkey), and in Germany, the average cost of a hair transplant surgery is $7800 (almost 4X more expensive than in Turkey).
Of course, the final price can be different than the average, depending on your preferred hair transplant method and the number of hair grafts.


But why is Turkey much more affordable compared to other top locations?
Why is hair transplant so cheap in Turkey?
Hair transplant prices are cheaper in Turkey mainly because of the currency difference. Since the Turkish Lira has almost fifteen times less value than the Euro and USD, the cost of running a hair transplantation clinic in Istanbul, Turkey, is way cheaper than it is for any other top location.
Also, the Turkish government, to encourage medical tourism in Turkey, financially supports clinics in many ways.
These cost cuts allow Turkish clinics to offer the most competitive prices.
However, this doesn't mean that the treatment service and quality are inferior compared to Europe and the US.
On the contrary, the competition in Turkey has developed the hair transplant industry so well that many hair transplant surgeons and famous clinics from Turkey were awarded international awards.
Should I get my hair transplant in Turkey?
Turkey, with renowned surgeons and affordable pricing, is the most popular destination for hair loss patients worldwide, so yes, Turkey is great for getting a hair transplant.
There are thousands of success stories on different social media platforms, such as Reddit, Quora, Instagram, and Facebook.
Also, a quality hair clinic such as UnitedCare will approach your situation in a holistic way, understanding the reasons behind hair loss as well as informing you of what they should be doing after a successful hair transplant to maximize the survival rate of the grafts.
In the next section, I'll go over the main reasons for choosing Turkey over other countries for getting a hair transplant.
But before that, let's talk about safety and risks:
How safe is Turkey for getting a hair transplantation?
Yes, it is completely safe to get a hair transplant in Turkey from the security and health aspects. The success rate and the risks of getting a hair transplant are identical to those in other countries, including the US and European countries.
After the intense COVID-19 vaccination campaign that started in June 2021, most of Turkey's population had been vaccinated while still practicing COVID-19 precautions in public places.


Health standards are your primary criteria.
As with any other country or city, the health risks can be eliminated or increased based on your chosen clinic.
Regardless of your clinic's location, to ensure you avoid any hair transplant failures, you should conduct research of your own.
If you confirm the credibility of the clinic or the surgeon you're going to work with through mainstream platforms such as Trustpilot and social proof channels, you'll avoid any risks, such as losing your transplanted hair follicles.
Security is the key to making any health-related service reliable.
Although Turkey shares borders with countries that had recent civil wars and host terrorist organizations, the country successfully isolated itself from the influence of these organizations.
Turkey's borders to the South-East are completely safe, and Istanbul, the city that is the center for medical tourism in the country, is thousands of KMs away from the country's eastern and southern borders.
Is Turkey a better choice than the US and Europe for hair transplants?
💠 In terms of pricing, Turkish clinics have a significant edge over the US and Europe hair transplant clinics.
💠 In terms of quality, Turkey competes with the top clinics in the US and Europe, and several clinics and surgeons have been awarded internationally, proving the quality of their work.
So, in overall comparison, Turkey is better than the US and Europe for getting a hair transplant because of the price advantage.
However, you should always remember that you must travel a significant distance for a hair transplant op in Turkey, which can become uncomfortable for some people. During free consultations I provide, I advise patients who consider a hair transplant in Turkey to do a pros and cons list of their own and decide for themselves.
Which hair transplantation operations are available in Turkey?
While the surgical procedure of hair transplant treatments may seem like a simple job of harvesting grafts from the donor area and implanting them into the bald spots, the procedure and results may vary according to the hair transplant method used.
In 2023, choosing between FUT and FUE is one of the most significant decisions awaiting a hair loss patient.
Follicular Unit Transplantation (FUT) is probably the least used method in Turkish clinics. Compared to more advanced hair transplant techniques like Sapphire FUE, the FUT method is more likely to leave scars and result in unnatural-looking hairlines.
Follicular Unit Extraction, Sapphire FUE, and Direct Hair Implantation (DHI) methods, on the other hand, require more expertise and provide better results on average. These advanced methods are also widely available in clinics, especially in Istanbul.
4 Reasons for choosing Turkey for Hair Transplant Operations
There are four main reasons patients choose Istanbul, Turkey, over other countries for their hair transplant procedures:
1- It has the best price for value 💰
I've stressed this a couple of times throughout this article: Turkey offers one of the best experiences for THE best hair transplant price in the world.
Compared to hair transplantation costs in the US, Europe, and the UK; prices for hair transplant packages in Turkey are more than 50% more affordable.
And most of the time, these prices are for all-inclusive packages that include 5-star hotel accommodations with VIP transportation.
But the price isn't the only reason:
2- Its competition is filled with world-renowned surgeons and expert physicians 🩺
Turkey is home to the best hair transplant doctors and surgeons in the world.
The expertise of various individuals from Turkey was verified by award nominations/winnings and thousands of satisfied patients.
Here are the most recent examples:
Dr. Koray Erdogan – Excellence in Hair Restoration Award 2014
Dr. Serkan Aygın – European Awards in Medicine 2019 – Best Hair Transplant Surgeon
Dr. Utkan Kızıltac – Patient Satisfaction and Service Excellence Award 2017
A big percentage of Turkey's hair transplant clinics have such credible and experienced surgeons leading their medical team, offering quality hair transplant treatments for both domestic and foreign patients.
3- The clinics in the country all have high-tech equipment and quality design 🏨
And, of course, this quality and expertise in staff bring innovation and comfort with it.
Most clinics in Istanbul, Turkey, strive to integrate the latest innovations in the hair transplantation space into treatments and provide patients with the most comforting clinics.
For example, UnitedCare offers a state-of-the-art clinic with innovative equipment and friendly staff: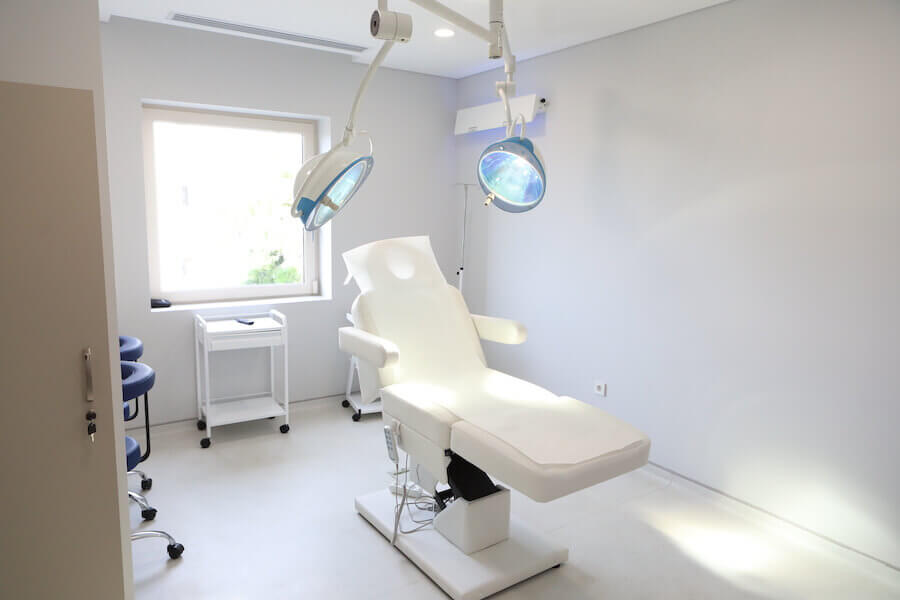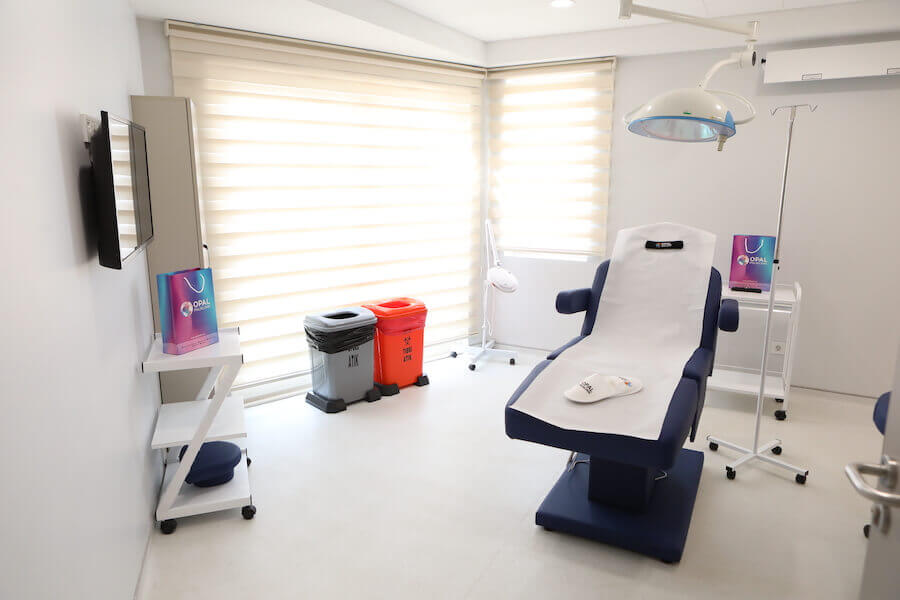 4- The landscape and culture promise a great experience for all patients 💎
Turkey is packed with cultural wealth, many historical spots, breathtaking sights and places to visit, cheap shopping centers with luxury brands, and beautiful vacation spots all along the Mediterranean coastline.
Istanbul, once home to Roman, Byzantine, and Ottoman empires for centuries and Turkey's largest city, has amazing. historical places.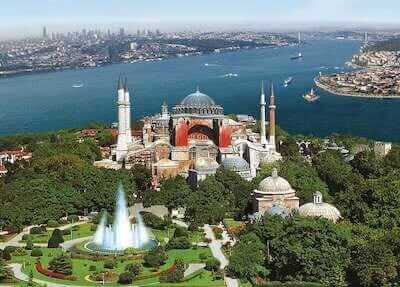 The oldest known civilizations were founded in the eastern part of Turkey, called Mesopotamia.
Furthermore, since the Turkish Lira devaluation, everything has become extremely cheap. People have started to come to Turkey for cheap luxury shopping and to have dream vacations in 5-7 star hotels in heaven-like holiday centers.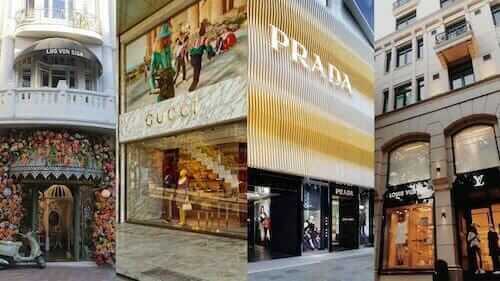 Therefore, in addition to having your hair transplant in Turkey, we advise patients to stay in Istanbul for a few days to see everything the city offers and stay for even more time to travel to the coastline for a little getaway with their family & friends.
The Best Hair Transplant Clinic in Turkey – why UnitedCare?
Now you know what makes Turkey a special and preferred spot for hair transplant surgeries.
As long as there is demand for hair transplantation in Turkey, especially by international patients, the clinics will strive even further to apply the best practices with expert staff.
The question now is, which clinic should you prefer?
We've started UnitedCare as two dermatologists in Turkey, looking to introduce a holistic approach to hair transplantation.
We prioritize the success of your hair transplant and your well-being over anything else, offer perhaps the most affordable prices for value in Istanbul, Turkey.
From the detailed initial consultation with male pattern baldness reports to top-quality aftercare services to promote hair growth, UnitedCare ensures the best medical care at every step of your hair transplant journey.
Getting started with your UnitedCare hair transplantation experience is completely risk-free.
So if you're asking the question, "do hair transplants work" we've got the answers:
Take the first step towards your natural look with Turkey's #1 Hair Clinic.
Restore your natural look with an expert dermatologist:
Frequently Asked Questions (FAQs)
---
Is it safe to get a hair transplant in Turkey?
Turkey is a popular spot for health tourism, and most clinics have expert staff with hi-tech medical tools. Thousands of people have successful hair transplants yearly in Turkey, while 1.7 million tourists come to Turkey annually for health tourism.
---
Why should I choose Istanbul, Turkey, for a hair transplant?
Istanbul, Turkey, hosts some of Europe's best hair transplant and dermatology clinics with expert physicians, and being more affordable than other top locations in the world makes Istanbul, Turkey, a popular spot for hair transplantation and health tourism.
---
Who is the best hair transplant surgeon in Turkey?
Here are some of the best hair transplant surgeons in Turkey:
Dr. Tayfun Oguzoglu,
Dr. Utkan Kızıltac,
Dr. Serkan Aygın,
and Dr. Koray Erdogan.
---
Which clinic in Turkey is best for hair transplants?
The top hair transplant clinics in Turkey are Cosmedica Hair Transplantation Clinic, UnitedCare Clinic, Dr. Serkan Aygin Hair Transplant Clinic, and Asmed Clinic.
---
How much does a full hair transplant cost in Turkey?
According to our analysis of different clinics, a full hair transplant costs 2100$ on average in Turkey, with all-inclusive packages that contain consultation, aftercare services, hotel accommodation, and VIP transportation.
---
What is the success rate of hair transplants in Turkey?
For hair transplant clinics with expert dermatologists and quality equipment, the success rate goes up to 99% while this rate may significantly drop if you prefer clinics that don't host dermatologists or expert surgeons.