TL;DR
➡ Mesotherapy is a debated medical process where supplementary medications are injected directly into your scalp's innermost layer.
➡ Although the clinical studies are limited, Mesotherapy shows great effectiveness due to its healthy ingredients such as dutasteride, biotin, vitamins, and minerals.
➡ Similarly, its documented side effects are hard to determine and contain many possibilities.
➡ With our current knowledge, there is no definitive answer on whether they will work for you, so it is best to advise your doctor on using them, and if you decide to do so, combine them with more well-known methods.
There are various methods and practices for promoting hair growth and stopping hair loss.
While some of these are clinically proven to work, a significant number of them are still debated with little-to-no support from scientific research.
Mesotherapy is one of the latter methods, both as a general technique and in treating hair loss.
So, as a dermatologist doctor that specializes in treating hair loss, I will quickly inform you on what mesotherapy really is and how effective it is:
I'll also offer a better (scientifically proven) way of treating hair loss at the end, so bear with me:
What is Mesotherapy?
Mesotherapy is a basic and non-surgical medical procedure where supplementary solutions and medications are injected into the hypoderm, the innermost layer of skin on your body. Allegedly, with small injections of said substances, desired outcomes such as fat loss and hair growth can be achieved.
The term itself is from Greek, as mesos means middle and therapia means therapy.
Background
While the term "mesotherapy" was first introduced by the French press in 1958, Dr. Michel Pistor invented the technique in 1952.
Pistor founded the French mesotherapy society in 1968, and later in 1987 mesotherapy was recognized by the French National Academy of Medicine as a specialty of medicine.

Although there have been and still are many physicians across Europe, Asia, and Africa practicing and supporting mesotherapy; numerous experts in North America questioned its efficacy and challenged the field due to lack of research.
Mesotherapy Injections for Hair Loss – how does it work?
In a mesotherapy procedure, a certain substance of a mix of different substances and medications is injected directly into the inner layers of your skin.
When it comes to treating hair loss, mesotherapy procedures mainly focus on the scalp area and injections mainly consist of ingredients that support and supplement hair growth such as;
dutasteride,
dexapanthenol,
biotin,
vitamins,
minerals,
elastin,
collagen,
vasodilators,
plant-based nutritients.

It aims to combat hair loss by providing your hair follicles with the necessary nutrients and helping them quickly grow thicker and healthier hair strands.
It takes, based on the clinics that offer this service, multiple sessions to see the results. Usually, there is little-to-no pain involved during a mesotherapy session, and a single session lasts around 30 minutes.
Costs of Mesotherapy for Hair
Actually, there is no clear pricing on mesotherapy procedures that are aimed at reversing hair loss. But, depending on the average session cost of different cosmetic procedures, mesotherapy is likely to cost around $150-$450 a session.
Since you are expected to show up for a session once or twice a week, you can expect to pay $600-$3600 a month or $2400-$14400 for the whole treatment which takes around 4 months to complete based on the packages various clinics offer.
Side Effects of Mesotherapy
Since there is very limited research around the use of mesotherapy for hair growth, there is no specification on the side effects for the application of mesotherapy on the scalp.
But, since it is the same procedure with a slight change in injection ingredients, you can look at the side effects of mesotherapy in general to have an opinion, which includes:
Nausea
Pain around injection sites
Bruising and bumps at the injection sites
Redness
Itching
Swelling
Increased sensitivity
Pain and/or burning sensation on the skin
Rashes and scarring
Does Mesotherapy really work for hair?
There is no definitive answer to whether mesotherapy is effective in treating hair loss, or not. Due to a lack of clinical research, this question has become a highly controversial topic among physicians.
What the studies say
When it comes to clinical trials and studies, there are only two valid articles that worked with mesotherapy to treat male pattern baldness:
A 2013 Study from Egypt on 90 Patients with Androgenetic Alopecia (1)
▶ In this clinical study, 90 patients went through nine sessions of mesotherapy focusing on the balding areas on their scalps.
▶ They were divided into three groups were the first group received pure dutasteride, the second group received a mixed solution with dutasteride, and the third group received a saline solution for the placebo effect as the control group.
▶ A week after the 9th session, patients injected with pure dutasteride and a dutasteride solution showed reduction and cessation of hair loss and promotion of new hair growth.
▶ Patient ratings were also significantly higher in the first two groups where mesotherapy was applied with actual solutions aimed at hair growth.
A 2019 Study from India Comparing Mesotherapy and 5% Minoxidil on 49 Patients with Androgenetic Alopecia (2)
▶ In an RCT, 49 patients with male pattern baldness were randomly divided into two groups to better understand how mesotherapy compared to products containing minoxidil.
▶ The first group were asked to apply 5% topical minoxidil twice a day for 4 months whereas the second group went through 8 sessions of mesotherapy, 2 weeks apart.
▶ The group that went through mesotherapy sessions had significantly better improvements in terms of hair shaft diameters, meaning their hair strands grew thicker than the other group. Other than that, patients in both groups received the same results.
▶ Results suggested both mesotherapy and minoxidil work at the same effectiveness.
Clinical Studies are Very Limited
The studies I've just mentioned are not credible enough to come to a conclusion, due to a couple of reasons.
Firstly, both studies were conducted with patients from similar regions, who have similar characteristics in terms of hair and skin.
And secondly, the number of patients that underwent the trials is not enough to suggest a trend.
In either case, mesotherapy continues to be a doubted procedure for dealing with hair loss, whereas treatments that have been scientifically proven under various conditions and on many studies are among your options; such as hair transplants.
My Opinion
I have been actively using mesotherapy in my clinical practice for various hair loss conditions since 2013. Based on my observation of a high number of patients, I can confidently say that the long-term mesotherapy program has given very good results in patients suitable for this specific treatment.
Hair Transplant Surgeries at UnitedCare – effective and certain solution to hair loss
At UnitedCare, we've adopted a holistic approach to a much better and more effective solution to hair loss, hair transplants.
From the first examination to long after your operation, we're with you, providing you and your body with everything necessary to get your looks back.
Address the Causes of Hair Loss 🩺
Starting with the first examination, we understand and diagnose the causes of your hair loss.
Then, we evaluate your options and decide on the best course of action for you, together.
Restore Your Hairline with a Dermatologist 🥼
Hair loss is a medical condition that affects both your appearance and mental health; only a dermatologist doctor can effectively treat it according to the characteristics of your body, skin, and hair.
At UnitedCare, our dermatologist doctors approach your condition with the intention to help you live the rest of your life without worrying about hair loss.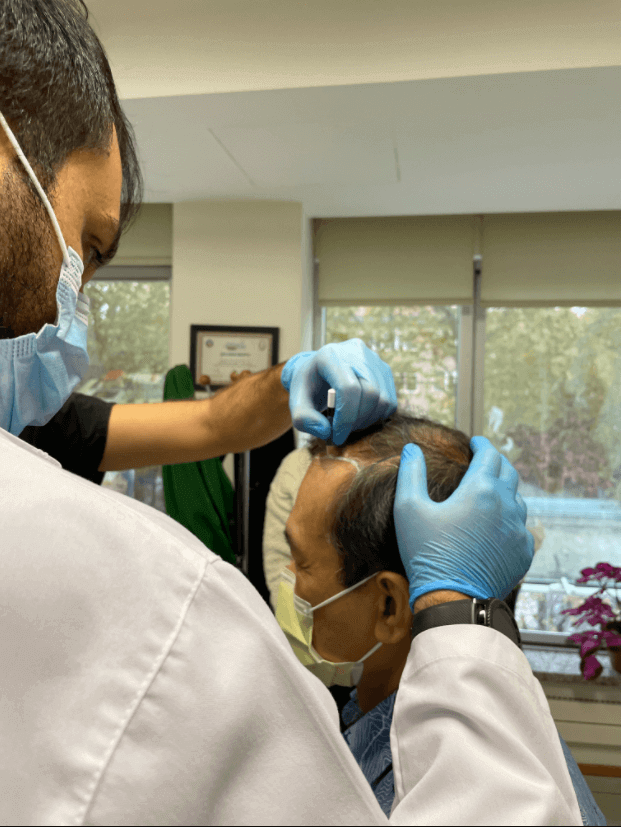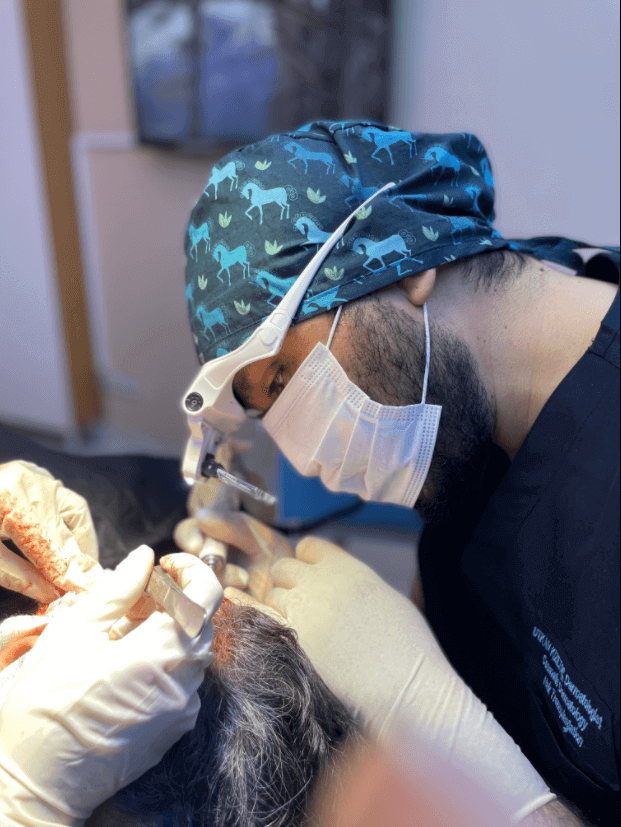 Hair Transplant Surgeries with Advanced Techniques and Technologies 💉
Hair transplants have come a long way since the 1950s when they were first invented, yet most clinics still use outdated methods and equipment.
We use Sapphire FUE, DHI transplants, bio-enhanced hair transplants, and various other techniques and technologies applied by the top clinics worldwide during the surgery.
Best Results Come with the Best After-Care 👱‍♂️
To get the best results, you need to apply the right medications, practices, and habits before and after the surgery.
We adopt and suggest scientifically proven ways and products to boost your recovery and improve the chances of your hair transplant's success with regular check-ins after the surgery.
You're one click away from getting your hair back: 👇
Restore your hairline with the right clinic.
Ensure the success of your hair transplant with our holistic approach to surgeries and dermatologists:
Frequently Asked Questions (FAQs)
---
How long does mesotherapy last for hair?
Although there is no scientific research behind the lasting effects of mesotherapy on hair loss since mesotherapy injects a limited amount of supplementary substances under the skin and more are required, you are likely to see increased results from your mesotherapy sessions if you continue.
---
Which is better for hair: Mesotherapy or PRP?
Both mesotherapy and PRP procedures work under similar techniques, but PRP has a solid background of scientific backing from various clinical studies and researchers.
---
How often should you do Mesotherapy for hair?
Most clinics and physicians advise their patients to come in for mesotherapy weekly, at least during the first few months. However, a study conducted through biweekly mesotherapy sessions proved as successful as a 5% minoxidil solution, so biweekly sessions are fruitful too.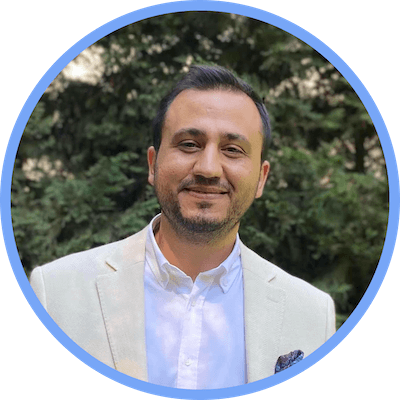 References
Sobhy, Nagat. (2013) Evaluation of the Effect of Injection of Dutasteride as Mesotherapeutic Tool in Treatment of Androgenetic Alopecia in Males. DOI:. 10.7241/ourd.20131.08. http://www.odermatol.com/issue-in-html/2013-1-8-evaluation/
Gajjar PC, Mehta HH, Barvaliya M, Sonagra B. Comparative Study between Mesotherapy and Topical 5% Minoxidil by Dermoscopic Evaluation for Androgenic Alopecia in Male: A Randomized Controlled Trial. Int J Trichology. 2019;11(2):58-67. doi:10.4103/ijt.ijt_89_18