Have you ever wondered how some people, such as famous old actors or those stylish former musicians, continue to have a head full of hair at ages like 60 or 70?
Even when we look at history, we see that the same question has been brought up so many times that, at this point, the medical field of hair transplantation practically has its own myths and legends.
In today's world, though, we do not have such myths. Instead, we have the answer:
Some of them are lucky in terms of their heritage, but most just continue using Finasteride for years, even with a hair transplant.
But using it for a long time can raise questions, so I will clear out your concerns on our road to ensuring that the real legend turns out to be your hair.
TL;DR
➡ Finasteride is a hair loss medication that inhibits the production of male pattern baldness hormone dihydrotestosterone (DHT) in your body.
➡ However, Finasteride is not a one-time pill that just cuts the inhibition of the hormone from your body. As your body will continue to produce DHT hormone over time, you will need to continue using Finasteride to prevent it from causing hair loss.
➡ Various studies over the years show that patients show clear success in hair restoration using Finasteride and only with minor, reversible side effects.
➡ Ultimately, with its rich background, effectiveness, and different brands that fit you the best, Finasteride is a safe option that you can use for as long as 10 or even 20 years.
In this article, I will go through all the aspects of using Finasteride in the long term:
Let's start by understanding what exactly it is and what it does:
What Is Finasteride? 💊
Finasteride is the strongest and thus most famous medication we have in modern science for treating, slowing, and even entirely stopping hair loss. As an FDA-approved supplement medication, it usually appears under its familiar brand name Propecia with a 1 mg oral dosage.
Before it became the easily accessible, topical oral medication of today, its primary purpose was to cure benign prostatic hyperplasia (BPH). That is because Finasteride's history begins with studies made on sexual diseases.
In 1942, Dr. James B. Hamilton conducted research on newly matured patients with genetic mutations. During this, he realized that patients with deficiencies in a hormone called dihydrotestosterone (DHT) lacked any signs of male pattern baldness (MPB). Thus, he discovered that male hormone stimulation directly affected male pattern baldness, and reducing it would slow down hair loss.
Years later, in 1975, Dr. Roy Vagelos and the pharmaceutical company Merck saw Hamilton's (and other doctors' since then) works and started developing a drug that reduced DHT levels. Finally, in 1997, the 1 mg Finasteride was approved by the FDA to treat male pattern hair loss and became a universal drug for hair loss that found its way on the shelves.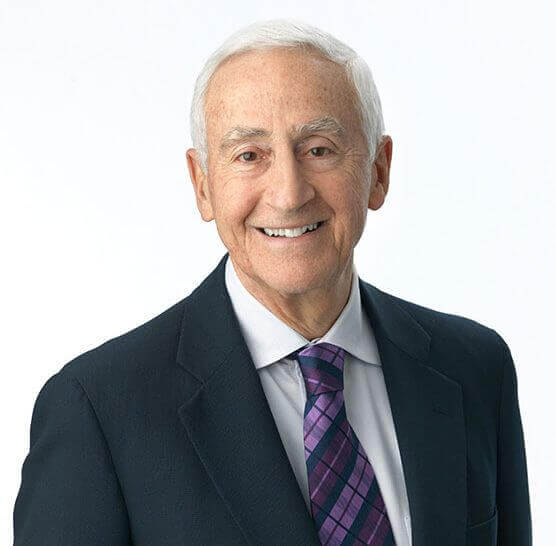 Finasteride owes its fame for becoming a topical medication so quickly to the fact that it is simply so effective in its purpose:
How Does Finasteride Work?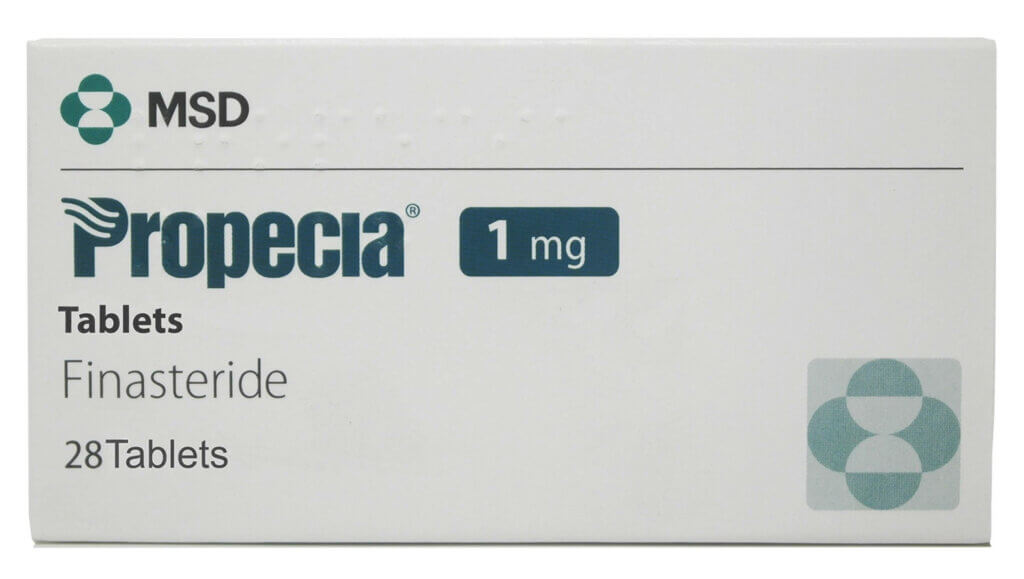 To entirely know how Finasteride works, you must understand one key point: Finasteride is a synthetic 5-α reductase inhibitor.
"But what is a synthetic 5-α reductase inhibitor?"
Remember how I mentioned that Dr. Hamilton discovered the DHT hormone during his research? This hormone is the primary reason for baldness in men. And the purpose of a synthetic 5-α reductase inhibitor is to prevent this hormone from being produced in the normal process.
In the normal process, DHTs are produced by an enzyme that converts testosterone to DHT called 5 alpha-reductase. And since Finasteride prevents/inhibits this enzyme from working, testosterone does not convert to DHT. Thus, Finasteride prevents hair by stopping/inhibiting the production of the primary hormone that causes it. As a result, it is called a synthetic 5-α reductase inhibitor.
This effective process is why Finasteride has been used for more than 20 years in treating male pattern hair loss. And by now, it is clear by research that without Finasteride, your body will not be able to block 5α-reductase.
So, let's check what will happen if you don't use Finasteride or stop using it after some time:
What happens if you stop Finasteride?
With the help of Finasteride, your body can fight hair loss, support the success of hair transplants, and resolve uneven hairlines. But Finasteride is not a one-time option that permanently changes your body's biochemical state.
So, if you ever stop taking Finasteride, your body will continue producing DHT as usual. As a result, your head will return to its former version of further progression in hair loss, and you will lose any hair that regrew thanks to Finasteride.
Remember that the benefits you will lose if you stop using Finasteride are too valuable to ignore. A study from 1999 made on 1879 patients with MPB over the case of 24 months showed that 66% of patients who used 1 mg of Finasteride a day orally for two years have gained a significant increase in hair growth. Furthermore, 83% of patients did not even show any signs of further hair loss after two years.
Aside from losing these valuable benefits, the effects of dropping the medications could be too severe and, worse, irreversible. That is because of the parts that Finasteride protects to stop your hair from falling, called hair follicles. These are the bases from which your hairs grow, and unlike your hairs that can regrow over time, you only have a limited number of hair follicles in your head. And since excessive hair loss (that you will have without Finasteride) can cause your hair follicles to be destroyed, you can end up getting completely bald.
Now that we get your attention to the unacceptable alternative scenario, let's talk about using Finasteride for the long term:
Do You Have to Take Finasteride Forever?
This question is one of the most common ones we get for Finasteride. And it stems from the fact patients have safety concerns about using it in the long term. So, I will make two points quite straightforward and then delve into them:
1️⃣ Yes, you have to take Finasteride forever if you wish to continue having Finasteride's irreplaceable benefits, such as supporting hair transplants, stopping hair loss, and reversing it through better hair growth.
2️⃣ Finasteride is utterly safe for use in the long term.
Aside from getting increasingly more influential in the long term, it is also clear, according to a study from the Prostate Cancer Prevention Trial, that it is thoroughly safe. In their research, they quoted, "There is little need to worry about the long-term consequence of Finasteride use in those who use it for hair growth."
And to combine and make an addition to both points that I made, if Finasteride's extremely rare side effects concern you, it is essential to note that they can be completely reversible when you stop using it. However, the consequences of dropping Finasteride may not be so.
But an important reminder: You have all the control. You have to take Finasteride forever, ONLY if you wish to benefit from it forever.
That being said, let's look at studies that show how people who benefited from using it for long terms did:
Can I take Finasteride for 10 years?
You absolutely can. It is safe to use Finasteride for as long as 10 years; even better, research shows that its effectiveness does not diminish over time. On the contrary, it increases.
According to a 10-year long-term study made on 523 patients with MPB, patients showed great satisfaction in the results and interest in continuing the medication. The results of the questionnaires completed afterward show that the satisfaction rate was 7.09, and the rate of wanting to continue using Finasteride was 8.26 out of 10.
Furthermore, the side effects and adverse reactions recorded in this study's safety evaluation were 6.8%. But the researchers have concluded that this rate was slightly higher (despite still being very low) compared to other Finasteride studies because many patients have aged within the years of this research.
Thus, the apparent side effects are mostly connected to patients experiencing them because of their old age, not Finasteride.
Overall, even these side effects were mild and lower than the generic rate of side effects that aging brings.
Finasteride after 20 years
Even longer terms of using Finasteride, such as 20 years, are also apparent questions as patients will rely on the drug for the rest of their lives.
Although these studies are rare, one study shows that Finasteride maintains its benefits and low rate of mild side effects in terms that even after passing 10 years.
One study made on 118 patients aged between 20 and 61 has focused on maintaining observation of patients even after 10 years. Out of those who continued the research, over fifty percent of the patients showed improvement after 10 years of treatment. The study also indicates that Finasteride mainly showed considerably more progress in the hairline areas.
After 10 years, the patients with an improvement showed a probability of only 0.04 to have worse results; otherwise, they maintained their hair growth.
And as for the case of the side effects, they were observed in only 5.9% of patients. Furthermore, some patients who experienced these side effects did not even drop out of the treatment because of perceived good results.
Overall, the study, like all the others, shows that Finasteride creates excellent results no matter how long you use it, which is why we highly suggest it to our patients:
Protect Your Hair and Restore Your Hairline at UnitedCare 🩺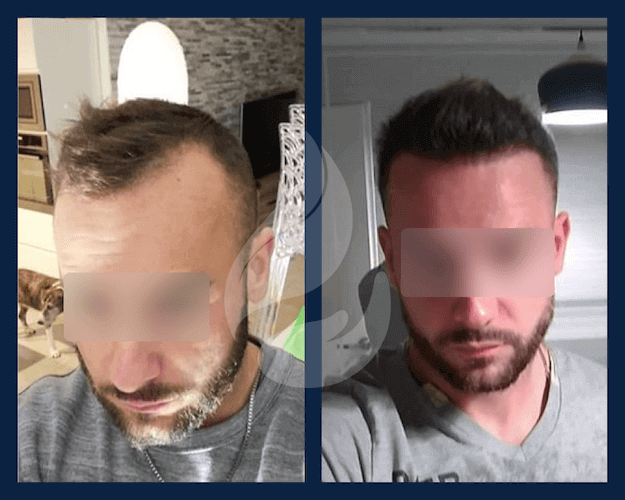 Here at UnitedCare, we want our patients to leave with a satisfying result they will keep for the rest of their lives.
We aim to ensure that the quality of your hair stays forever, not your worries about hair loss. That is why we suggest that hair transplants should be supported by the permanent use of Finasteride for maintaining the excellent results as we see from our former patients that ongoing use of both has granted them great-looking hairlines.
It is possible to entirely restore hair loss and prevent further of it from happening with Finasteride after a hair transplant. However, we understand that you may still have questions or hesitations depending on how much your hair loss has progressed.
You shouldn't have to rely on studies alone to resolve your questions; your hair is unique and only belongs to you after all. Therefore, we suggest and provide a one-on-one consultation to decide which option is best for you.
Professional dermatologists are here to clear out your worries and give you a permanent solution.
Ready to get a solution that will work forever? Click here to reach out:
A permanent solution to end the worry of hair loss is here.
Restore your natural look with UnitedCare's expert dermatologists and ensure it with Finasteride:
Frequently Asked Questions (FAQs)
---
Does Finasteride work forever?
Yes, Finasteride works forever. Over the years, various studies have proven that Finasteride's effectiveness does not diminish over time (instead, it will increase). So, it will continue to prevent your hair from balding even after you're in your 70s. Many patients who have started using in their early 30s or 40s continue benefiting from it even in their old age. However, Finasteride is not a one-time solution. If you wish to protect your hair forever, you will also have to use Finasteride forever on a daily dose of 1 mg of an oral pill every day.
---
Does Finasteride ever stop working?
Finasteride does not start to fail no matter how long time passes. As it works by preventing the production of the hormone called DHT, and as this hormone continues being produced over the years, so does Finasteride. Regardless of your age, it will work and be effective at helping your body reduce this hormone so that your hair loss can be prevented. The only instance in which Finasteride could stop working is if you were to stop using it, and that is because Finasteride is not a one-time medication like an injection. But instead, it is an oral pill you will have to take every day if you wish to maintain its benefits.
---
How long does Finasteride work after you quit?
Usually, Finasteride's effects very quickly leave the body if you were to miss out on your daily doses for a couple of days as it has a relatively short half-life. Typically, once you stop using the medication, its effects should leave your system entirely within seven days. After that, you should expect and be prepared to see your usual rate of hair loss (the same rate you were experiencing before taking the medication) return. When your hair is entirely away from the benefits of Finasteride for around nine months, your hairlines will expectedly return to the same state that they were before starting the medication.