In 2023, what you are missing out on is not your youth but, instead, your chance to experience it again.
For any type of patient, we believe that the chance to look younger again is simply a decision to make.
And we thought we could give you the best procedures if you are ready to make that decision.
In this article, I will give you five cosmetic procedures you can take to return to your youth in simple steps:
The first and most obvious one is getting a botox:
1- Botox
Botox procedures are an excellent entry-level procedure for male patients looking to make their faces look younger.
There are some false beliefs among the patients that botox can make them look cold and emotionless. But that is entirely false. You can return to your youth with little to no side effects with the right clinic.
Where botox works best is getting rid of the wrinkles around your cheeks, which grants you a renewed and younger look.
Using botox is approved for any patient above 18, but ideally, we suggest you wait until at least your 30s, which is the most common age of getting it.
2- Hair Transplant Surgeries 🩺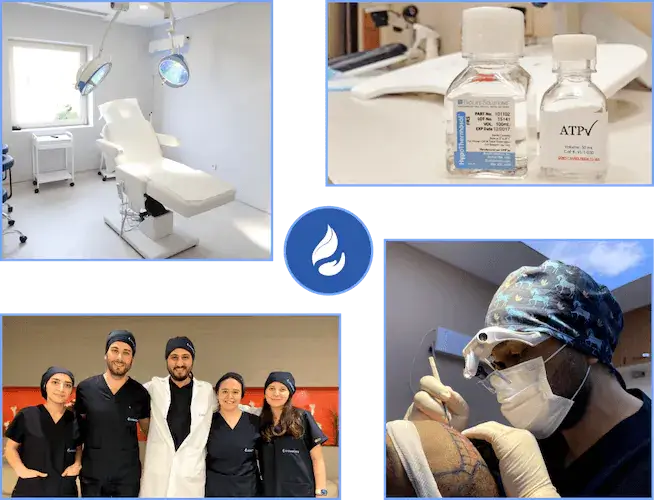 Regardless of age, your hair is always your most prominent indicator and tool for looking younger and presenting your charisma.
And what is better than getting a hair transplant to restore your charisma and look ten years younger with more style?
In our clinic's hair transplant journey, patients undergo three phases: Pre-surgery, hair transplant surgery, and post-surgery.
We divide your experience into three phases to offer you an informative consultation, painless surgery, and promising results in the aftermath.
There are specific requirements to see if you are eligible for a transplant. And that is precisely why our clinic is present with expert dermatologists to care for you on a personal level.
3- Getting Some Dental Work Done 🦷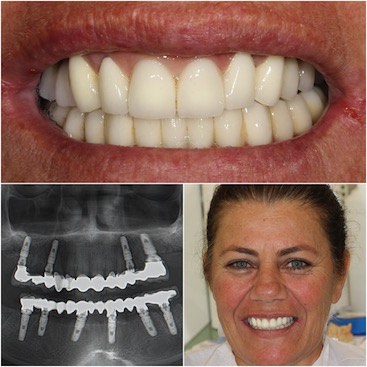 If you want to give the world the message that your body is as young as your spirit, then your smile should be able to show it.
Getting some dental work done to restore the good look of your teeth is one of the most successful ways for men to look 5 to 10 years younger.
Your smile is a crucial factor in any social interaction, whether between friends or co-workers at work.
And for increasing that social status, dental care comes with many options such as whitening, Leaf Porcelain (Lamina) treatment, zirconia treatment, getting rid of your rotting teeth, and more…
…all of which are accessible to you at Istanbul Dental Care.
You can reach out to their expert doctors now and ensure that your teeth get the healthy look and attention they deserve.
4- Fillers
One essential point in your face for looking much younger is the entire area around your eyes.
By using fillers, you can eliminate the wrinkles around your eyes and the dark circles under them.
Fillers are an excellent alternative for renewing your youth, and as their dosage is much smaller for male patients, any potential for side effects or risks is much lower.
5- Laser Hair Removal
Lastly, laser hair removal is one modern option that gets increasing interest, especially for male patients.
Patients often try removing areas prone to whitening hair as their bodies age.
Also, the absence of hair in the ears and between the eyebrows is seen as a youth indicator and a modern style.
For these reasons, laser hair removal is a great modern option that creates lasting results, and it has many different optional tools to choose for deciding.
Overall, you have many options for restoring your youth, but deciding on which one to choose or which clinic to trust in itself is also is very vital:
Which one(s) should I get?
At UnitedCare, we begin your youth-renewing process by offering you a one-on-one consultation with our expert doctors and dermatologists to find the best-suited option together.
If you have any questions and want to learn more about the procedures or their alternatives, we are simply one click away.
Regardless of which method you choose, one policy in our clinic stays the same. We value creating a balance between your comfort and your health.
Ready to begin the journey? Click here to start the first step:
Restore your youth with the help of experts.
UnitedCare Clinic's dermatosurgeons are here to provide you with a free consultation:
Frequently Asked Questions (FAQs)
---
How can I make my face look younger?
You can apply many prominent cosmetic procedures to make your face look younger. The most common and effective ones, with hair transplants and dental care being the primary options, include botox, fillers, and laser hair removal. They all focus on different parts of your face to improve in terms of looking younger, such as your hair, teeth, cheeks, and eyes. Furthermore, if you prefer, you can mix them, such as getting a hair transplant and a dental treatment.
---
What is the most popular cosmetic procedure for men?
The two most popular cosmetic procedures for men are hair transplant surgeries and dental care, with many options. Hair transplants are popular as they have a high success rate and are permanent with proper aftercare. And dental care includes very different options and a lot of customizations for patients.
---
What age should a man get a botox?
Using botox is approved for any patient above 18, but ideally, we suggest you wait until at least your 30s, which is the most common age of getting it. When you have past your 30s, your body is safe and ready to undergo botox surgery.