TL;DR
➡ We create a balance between providing top-quality service to our customers and being affordable compared to other clinics that market themselves as so-called VIP clinics.
➡ We always have an experienced dermatologist on-site to consult in every step of the hair transplant surgery process, including pre-surgery and post-surgery, to maximize success and minimize risks.
➡ Our holistic approach contains a comprehensive method to increase the success rate of your treatment. We keep close track of our patients and include various supplement medications for better results.
In my years of experience as a dermatologist, I've worked in several clinics and hospitals, and treated over 50.000 patients.
I've had the chance to treat numerous patients that experienced hair loss and seen numerous clinics that practiced methods vastly different from each other.
Of course, I'm not talking about the hair transplant procedure, it's basically harvesting grafts and planting them in the target area.
I'm talking about the experience and the quality they've offered.
Believe me when I say I've seen and heard dozens of clinics that neglected their patients, focused just on the "hair transplantation" part to get paid, and ignored the most simple needs of their patients.
On the other hand, even though it was rare, I've seen and worked with clinics that attended to every need of patients and put the health of the patients before money (which is how it's supposed to be).
And that's the experience that we've adopted, maybe even further improved at UnitedCare.
Who are we?
We're UnitedCare, a dermatology clinic that primarily offers hair loss treatments based in Istanbul, Turkey.
I'm Dr. Utkan Kızıltac, the chief physician of UnitedCare who has worked in the Dermatology and Venereology departments of numerous hospitals since 2012.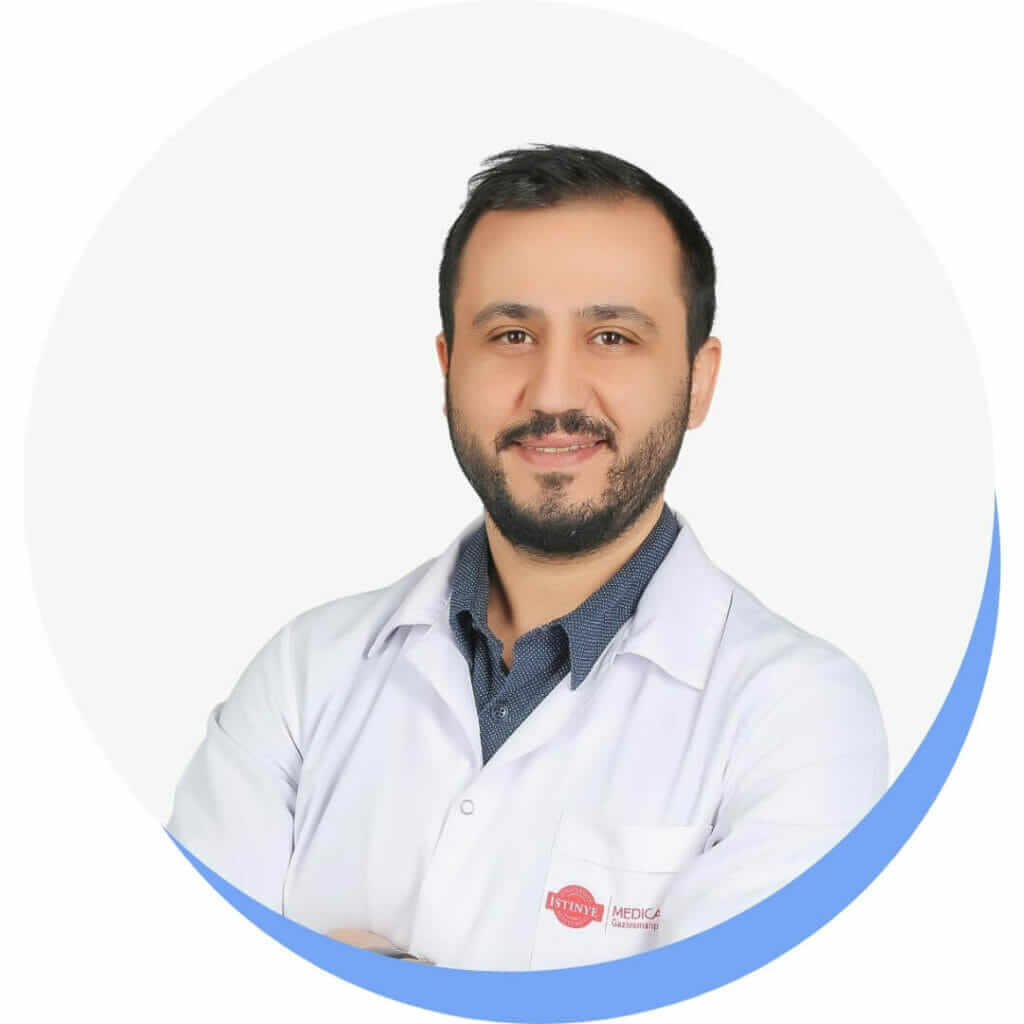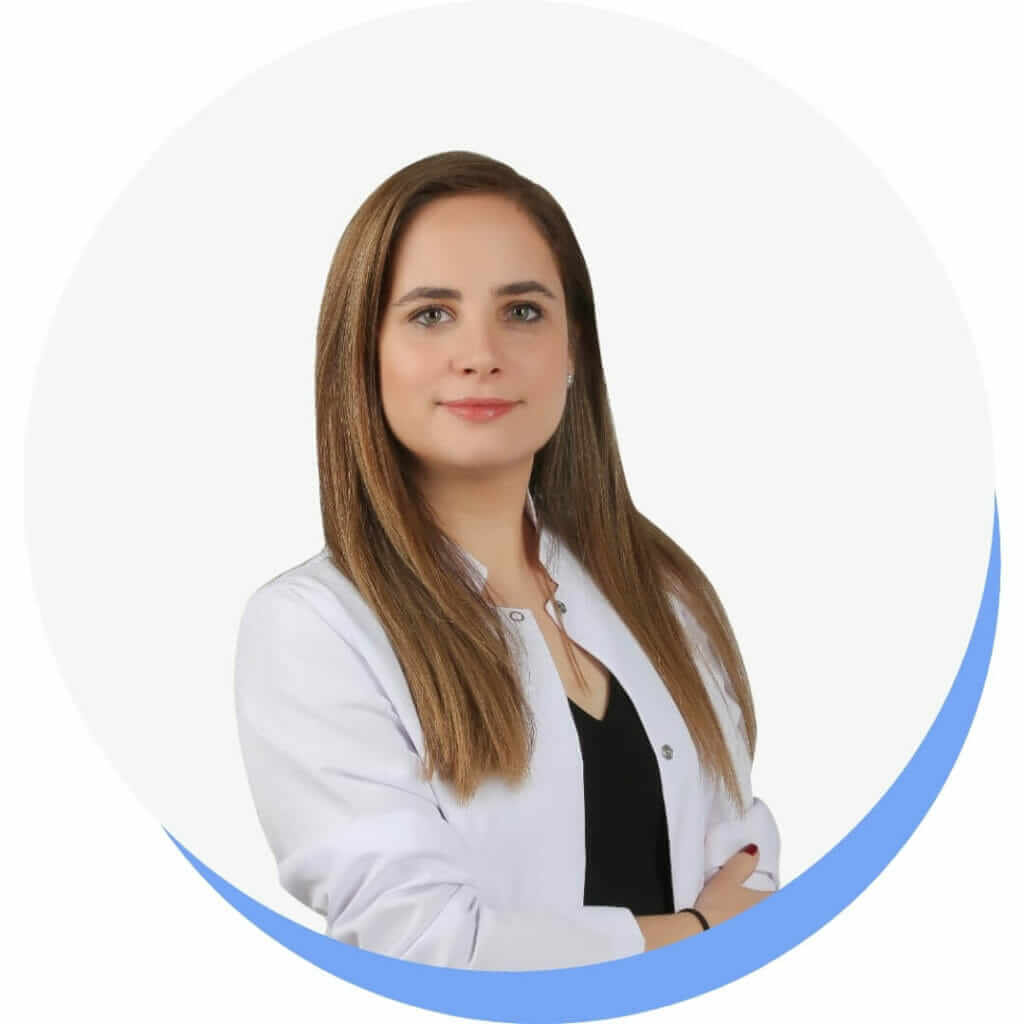 And my colleague Dr. Kubra Kızıltac, in addition to being a dermatologist here at UnitedCare, is an Assistant Professor at Istinye University in Istanbul.
We have a professional staff that puts the patient and patient's health before anything else, and we believe in a holistic approach to hair transplantation, which I'll talk about later.
Why did we start a Hair Transplantation Clinic?
Because there is a lack of quality hair transplantation clinics that actually have a dermatologist on site.
The modern hair transplantation technique that almost every physician around the world uses today was actually invented by a dermatologist, Dr. Bobby Limmer.
And today, in most clinics you'll come across, a patient goes through consultation, examination, and hair transplantation in "hair mills" without meeting any dermatologist.
As someone who knows that hair transplants aren't sufficient enough for treating hair loss, and there's so much more to it, this actually concerned me.
Our vision when we started UnitedCare was to offer an experience to patients where their treatment wouldn't just be reviewed by a dermatologist, but would actually be done by one.
At the moment, from the free consultation you get in UnitedCare to the post-surgery care, I am personally involved in every process a patient goes through, to better understand their situation and more efficiently restore their looks back to natural.
Why should you have your Hair Transplantation at UnitedCare?
As I've said, there are numerous clinics that don't offer the best experience and some that offer the best possible experience.
We also try to maintain the best experience possible for our patients at UnitedCare, minding the well-being of our patients and the efficiency of our treatments.
Here are 3 reasons why you should choose UnitedCare for your hair transplantation:


1- More affordable than the "VIP" clinics
Clinics in the upper price range tend to offer top-quality service and treatments with advanced equipment and expert physicians.
But not all of them.
Most of these expensive clinics, which we like to call "hair mills" treat dozens of patients every day.
Although they employ experienced surgeons, with this huge number of patients a doctor allocates only a few minutes per patient and the rest of the procedure is done by non-medical technicians which are randomly selected for the operation.
In so-called VIP clinics with famous surgeons, If you are lucky, you get the experienced team, if you are not, the team will learn the procedure on you.
Their prices are pumped up; doubling, maybe even tripling those of average clinics because of the unnecessary VIP luxury items.
UnitedCare's pricing is much more affordable compared to these VIP clinics and offers a complete treatment by a dermatologist while still maintaining the comfort of the patient.
You can check out our pricing and how we compare to other clinics here.
2- An Experienced Dermatologist on-site, always
As I've mentioned, in UnitedCare, there is always a dermatologist on-site, through every process of your hair transplantation process.
Hair transplantation is an actual surgery that requires an actual surgeon. And that's what most clinics can't offer.
You can see award-winning surgeons on the homepage and the billboards of most clinics, but you'll be lucky if you see these individuals from a distance in the clinic.
At UnitedCare, primarily, I am involved with every operation, from the first consultation to the first wash post-surgery. So, you'll have an expert dermatologist on-site, always.
Here's why a dermatologist is crucial for hair transplant surgery.
Also, each member of our team is aligned to prioritize your well-being and is determined to do their best to help you get the most out of your treatment.
3- The Holistic Approach to Hair Transplantation
This is what the majority of clinics, from the low-cost ones to the VIP ones, are mainly missing.
Hair loss, just as it is with any other illness, should be approached in a holistic way that weighs down every aspect of the condition.
I'm talking about the reasons behind it, what treatment you're eligible for, how you should act before and after hair transplant, what you should and shouldn't do…
Most clinics are so focused on patients' experiences with the clinic and how successful the surgery is to ensure the well-being of the patient in the long run.
Along with being a reason for you to choose UnitedCare over other clinics, this is the reason we've started UnitedCare.
There are numerous reasons behind hair loss, and although it is primarily caused by genetics, there are dozens of variables that can make everything way worse.
Also, there are again numerous things that can go wrong days, weeks, and months after surgery that can render the treatment useless and prevent you from getting back to your natural looks.
When combined, all these variables significantly increase the failure rate of your hair transplantation.
But not with a holistic approach:
A holistic approach to hair loss and hair transplantation refers to a comprehensive method that helps patients help themselves, by educating and assisting them as they increase the success rate of their treatment.
This is done by first understanding the reasons behind a patient's hair loss, then giving the proper advice to help them overcome these issues.
And it also involves keeping close track of the patient's post-operation for at least 12-18 months to monitor their healing process, and to take action when necessary.
You'll better understand what I mean in the next section:
The Whole Experience: hair transplantation at UnitedCare explained
UnitedCare offers an experience that competes with the VIP clinics with affordable pricing and a dermatologist on-site.
But the whole process is much more complicated.
In this section, I'll explain in detail what a hair transplantation experience at UnitedCare looks like, from a patient's perspective:


Pre-surgery
You're aware that you're going bald, you know you need to stop hair loss and even regrow the hair you've lost. You're looking for an expert opinion.
So, a patient's experience with UnitedCare starts when they reach out for a free consultation, or for booking an appointment.
Then, we reply, asking for some basic information and a few photos to evaluate their condition. I personally take a look at the patient's information and photos to produce an early opinion.
We discuss the reasons for the patient's hair loss. I try to understand their background and what could be contributing to their situation.
Then, I suggest the patient with their options moving forward, first with a few pieces of advice that could help them stop or minimize hair loss by themselves, then, if they're eligible, we plan an in-person appointment.
If the patient resides outside Istanbul, Turkey, we select a date considering the arrangements for travel, transportation, and accommodation. We include transportation by a personal driver and accommodation in a 5-star hotel in our package, and we ask our patients to just book a plane ticket.
Once the patient arrives in Istanbul, they're brought to the clinic where they meet our dermatologists for an examination and planning.
First Examination
The patient meets our dermatologist, and the examination starts.
First, the background of the hair loss for the patient is determined; the dermatologist is informed of the overall health condition of the patient, the medications they're currently on. Once the exact reasons behind the hair loss are certain, the degree of hair loss is determined.
After the examination, the patient is informed of their condition: what it is, why it's happening, what they should expect in the future, and what they should do.
They're then informed about the next steps in their hair transplantation and what they should do post-op.
The target hairline is decided with the patient (dermatologist suggests the best course of action).
Then, the number of grafts to be harvested and planted is determined and the hair is shaved before moving into the surgery.
Surgery


The surgery takes 6-8 hours, depending on the number of grafts that will be harvested/planted and the planting technique.
Before the surgery, the patient is injected with local anesthesia to significantly reduce the pain during the surgery.
Usually, dermojet (is needless and causes very little pain) is used but sedation can be applied by an anesthesiologist based on the patient's choice.
After the anesthesia, the surgery starts with the harvesting phase, where grafts from the donor area are individually extracted (FUE technique) and put into an expensive ATP liquid for storage.
Then, these grafts are again carefully implanted into the target area using the Direct Hair Implentation (DHI) method, determined in the pre-surgery planning.
And finally, the donor area is dressed and the surgery ends.
Post-surgery
When the operation is done, the patient is informed of everything they should be careful about in the future.
They are provided with the medicines and the products they're going to use, and are also informed of how they should use them.
A day after the surgery, they are called in for an examination and post-op wash.
Their dressing is removed, and they are shown how they should wash their hair in the following weeks during the first wash.
Any question the patient has is answered before they leave.
Leaving Istanbul
Patients often prefer to leave Istanbul the day after the surgery, once their hair is washed, but some prefer to stay for a while and enjoy everything Istanbul and Turkey offer for a while.
So it's done, right?
Not necessarily, no.
As I've mentioned many times in the previous chapters, hair loss can't simply be fixed by a single surgery, and hair transplantation isn't going to be completely successful if you aren't paying attention to your body and its needs.
Our dermatologists contact patients every month post-op for at least 6 months to observe the hair growth stages.
And after that, the communication line is always open between the patient and the physician whenever a question arises.
Failures in hair transplantations are not often caused during the surgery, it's caused when the physician ignores the underlying reasons for hair loss or when the patient doesn't provide their body with everything it needs for the success of the process.
In UnitedCare, our team of experts aims to ensure success before, during, and after the surgery to minimize, and even eliminate any chances of failure that might ruin your life.
Conclusion
Compared to most clinics, UnitedCare offers a much more fail-proof treatment and a better experience overall, with a holistic approach and affordable pricing for a permanent hair transplant.
Starting your journey with UnitedCare costs you nothing, as the first consultation where we provide valuable insights is completely free:
Experience the holistic approach to Hair Transplantation.
Restore your natural look with a Dermatosurgeon.